Dear Customer,
We are very glad to inform you that Ourway have launched the compatible toner cartridge of
HP CF500A/CF500X/CF540A/CF540X/CF510A/CF530A series. Quantity is limited, pre-order
ASAP!
In the meanwhile Ourway is a company always caring about patent and intellectual property. That is
why we could successfully develop our own patent technology called "seesaw gear" which has been
officially approved by U.S. Patent and Trademark Office and U.S. Customs and Border Protection.
Please feel free to contact our sales for details if you are interested in it.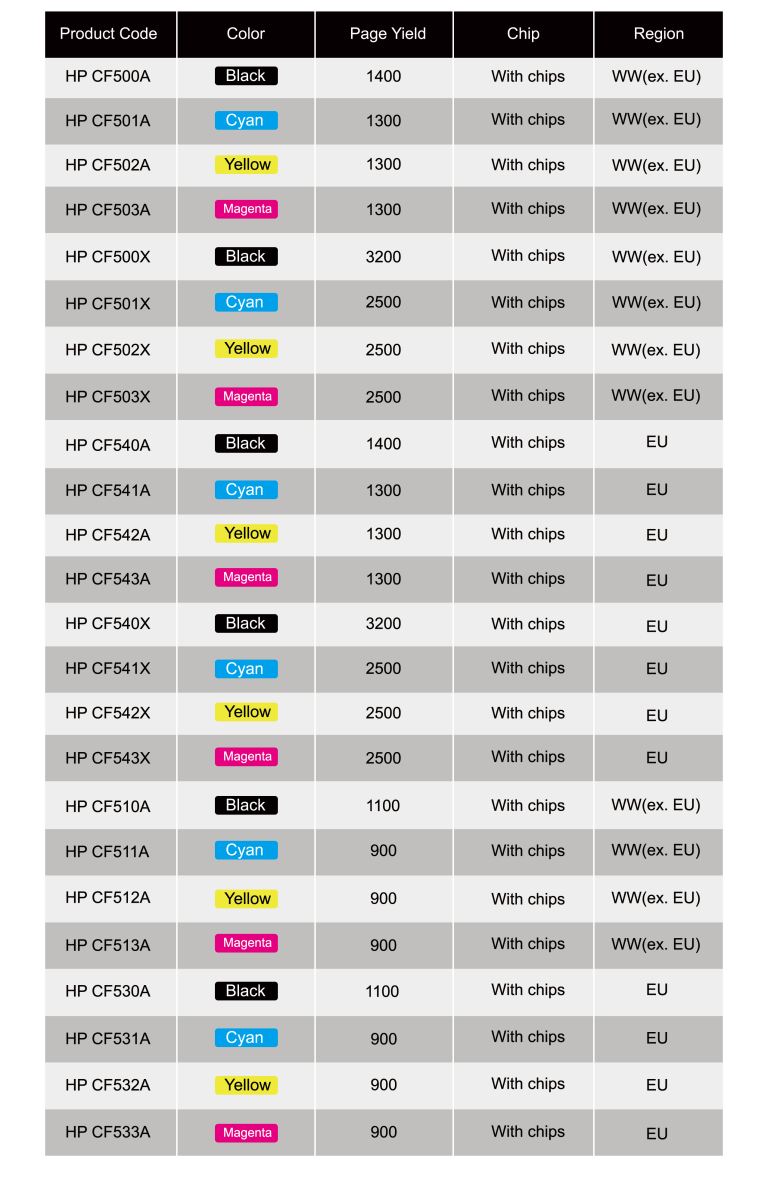 As a professional manufacturers of printer consumables, we are specialized in toner
cartridge, ink cartridge, inks, photo paper and others with 100% guarantee. Our products
are compatible for Epson, Brother, Canon, HP, Samsung, Dell, Lenovo, Kyocera,
Xerox etc, please feel free to contact us for more information.
Thanks & Best Regards,
Sales Team
Ourway Image Tech Co., Ltd.
Tel: (86) 756-2629616
Fax: (86) 756-2622492